Well, it's been quite a year. For the 2nd year running I've shot just over 50 weddings, and as the year draws to a close, even though I have 5 remaining, I can't help but look back and reflect on what has been a hugely satisfying and enjoyable 2014. I've been beyond fortunate to meet and spend time with so many amazing couples this year, and for the first time, I was nominated for the Wedding Industry Awards.
To have so many amazing reviews (all anonymous I must add!) from the couples I've worked with this year, most of which you'll be able to read below, means more than I could possibly put into words. It has truly blown me away reading some of the comments. To each and every bride and groom that took the time to vote, write a review and comment on my work, thank you so so much.
Unfortunately I didn't quite make it through to the finals, I was awarded the "Regional Highly Commended" award for the East Midlands. I didn't get into this industry to win awards, obviously it would have been lovely, and I may have been taking a different tone had I won, but it honestly does mean so much to read the rave reviews from the people that matter the most, my couples. The brides and grooms who put their complete and utter trust in me to document their special day, the parents and wedding guests who go out of their way to thank me, to everyone who has, and continues to shout about my work, thank you, it is enormously appreciated.
So, here's a selection of those (anonymous) reviews, along with the 10 images I submitted for the competition. Trying to pick 10 from almost 34'000 images wasn't easy, that's for sure!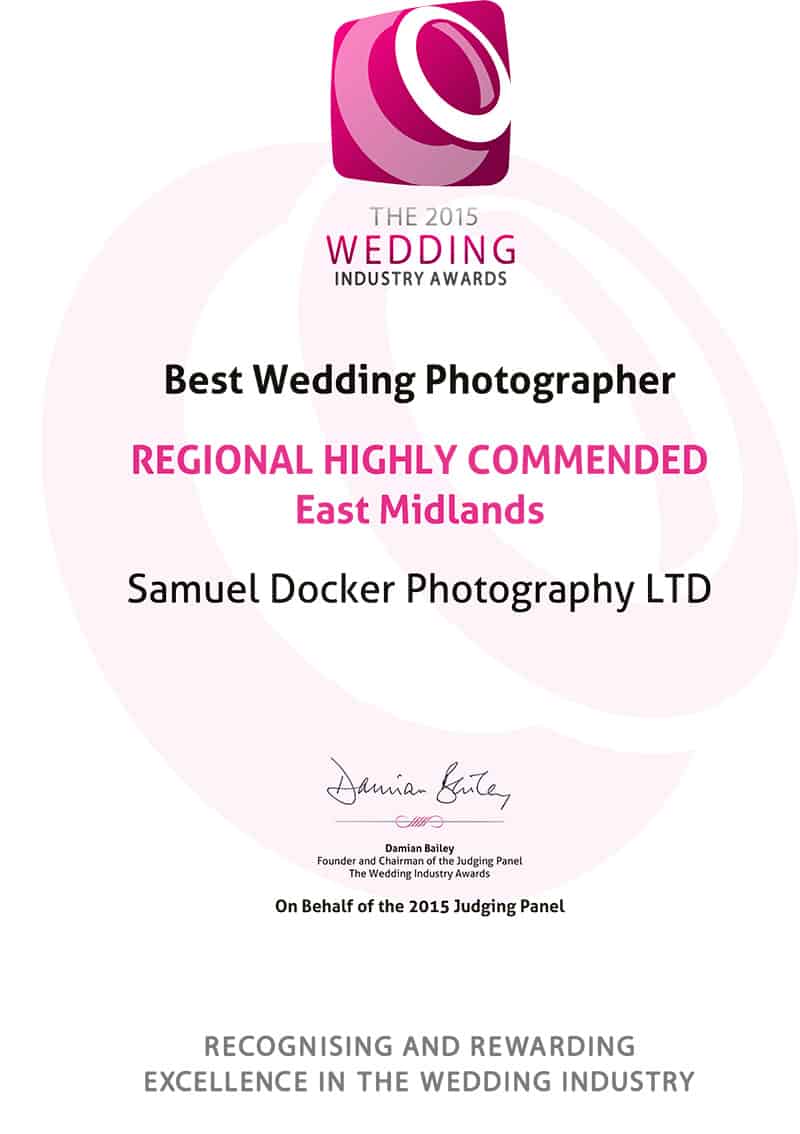 "From the first phone call we made to Sam to the pictures falling into our hands. Sam came across as dedicated, professional, very open minded and certain that he could produce the type of shots wanted. Which in hand made us very happy and confident in our booking with Sam. We could not be happier!!"
"I could list superlatives to describe how good Sam's work was on our wedding photos but it wouldn't do them justice. The photos speak for themselves and show without a doubt what a talented photographer Sam is. His attitude towards us and our guests, and his personality helped contribute in making our wedding the perfect day. We were delighted to see how well he had documented the day from start to finish bringing back memories from all parts of the day. For this we will be eternally grateful"
"Sam is possibly the best photographer we have met, I met with over 25 photographers and as soon as I met Sam I knew. He was loved by all and made me feel totally comfortable. The pics are amazing we had an indian wedding and he captured it all perfectly! Can't rave enough about this fella!"
"Sam's pictures speak for themselves. They're the best available that we could find. What makes Sam an exceptional photographer is his utilisation of technology, his adventurous and daring approach to capturing special shots, and most importantly his personality. He puts everyone around him at ease by taking charge and orchestrating the audience. People are happy to follow his lead because the output is always spectacular. He's a great guy and has a knack of getting along with everyone"
"We really loved Sam's website and when we got to know him/ had heaps of fun on our e- shoot and saw the pics, we knew we were in for a treat on the big day. He was so relaxed on the day and felt like a friend.!! The pics are AMAZING. We can't recommend him and his creativity enough."
"As the groom, I didn't put a huge amount of credence on the photographer at the beginning, but it's the best money we spent. Sam was a gent in the lead up to the big day and, on the day itself, he was like a ghost when he needed to be, and always there with a helping hand when he needed to be. What's best, is everything was done with a great big smile on his face which added to our experience. The action shots he took were truly phenomenal and all I can do is smile when looking at them."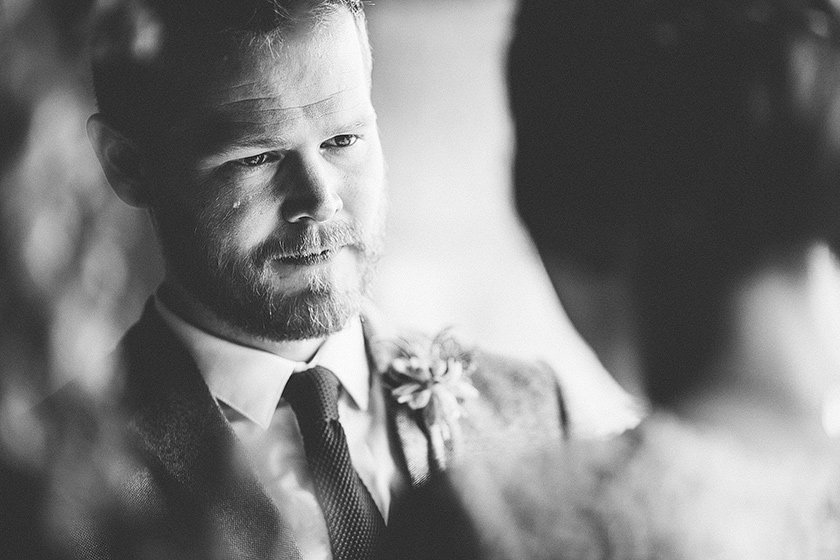 "Not much to say other than 'OUTSTANDING' the guy has a god given gift to make beautiful pictures with an eye that spots those moments you don't even think of during the day, it's the best investment we ever made."
"Sams style of photography really appealed. His website is fantastic and really showcases his skills behind the lens. Throw in a great personality and client relationship that is professional but laid back and we were sold. We simply can't say enough about how well he listened to our ideas. When things weren't possible due to time and failing light Sam explained it thoroughly and we totally understood – he was right!! Well dressed he simply felt like one of the guests that was an incredible talent behind the camera. When I booked Sam I expected great photos and that he delivered without doubt. What I didn't expect is a friend which is what happened. Fantastic bloke, fantastic photographs."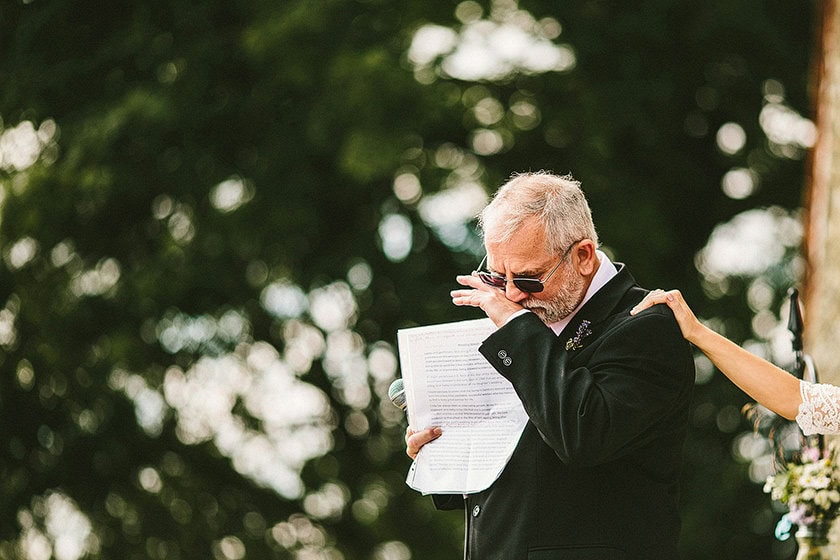 "Could not have asked for any better. A master of his craft. He felt more like a guest than a photographer on the day! I have already recommended to 3 people I know who are getting married. He was absolutely perfect and every singe guest felt relaxed in his presence. Photos are absolutely amazing!!"
"Without a doubt- the most sensitive, creative, talented and inspired photographer. From our first consultation (beer) he was totally in tune with our wishes and brought a truckload of extra warmth, energy, detail. Sam's been mentioned by every guest as an absolutely smashing guy/top-notch photographer. His pictures are breath-taking whilst totally true to our experience of 'the day'. Sam is professional and full of nouse/advice/support but also bags of fun. He caught magical moments- over&above."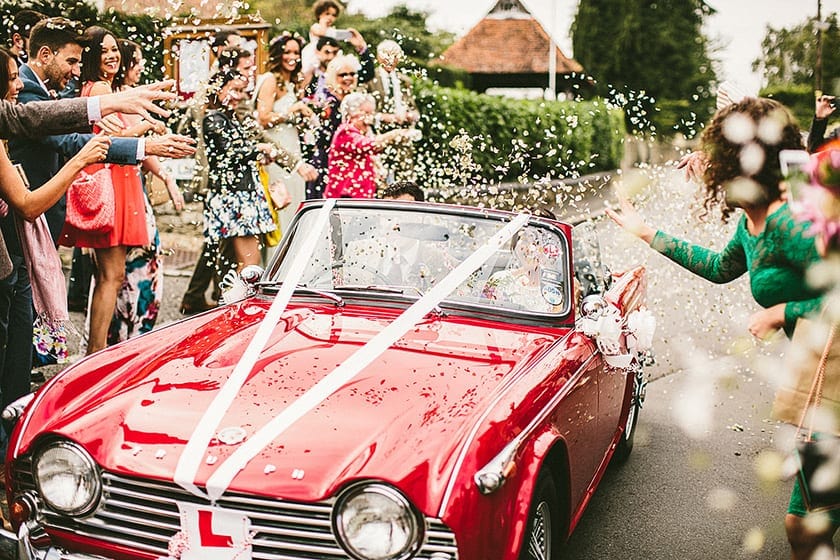 "Having gone to many weddings and been involved in a number as bestman, I can categorically say that Sam is the most professional, creative and personable photographer that I have had the fortune to know. Not only did he exceed our expectations but all the guests gave glowing feedback. Perfect!!!"
"I cannot begin to find enough adjectives to describe how happy Sam's photos have made us. We are completely blown away by his talent, so thankful that we had him share our special day and completely ecstatic with the memories that he have given us. He has perfectly captured our personalities, the love, the excitement, the nerves, the laughter, the friendship and most importantly the most amazing day of our lives. He knew exactly when and what to capture and he went above and beyond to do it."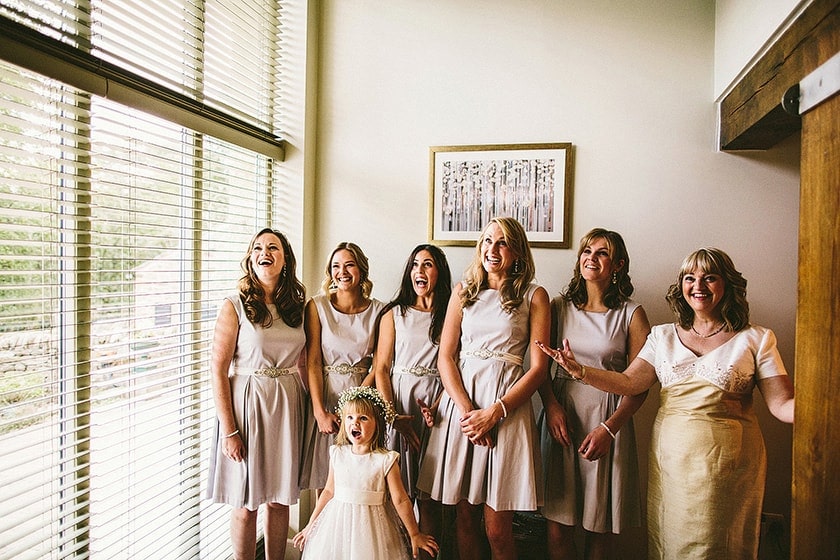 "Sam was exceptional. Guests exclaimed two things: 1. that they hardly realised he was there + 2. that when they did notice, it felt like he was a super fun guest with a camera. From our very first Skype meeting with him, we knew that Sam was the photographer for us. It was important to be able to have a laugh with him, but also feel that he took the job really seriously. Everything from the price point, the meetings, to how amazing he was on the day, the final photos + presentation was perfect!"
"How to summarise Sam's outstanding and professional methods…a tough one but here goes: Amazing. Professional. Friendly. Punctual. Fun. Knowledgeable. A master of his craft. Slick operator. Delivered more than expected. Talented. Creative. Composer of magnificent but unusual shots… The list really could go on for ever but I could not imagine recommending a better photographer for ones wedding!"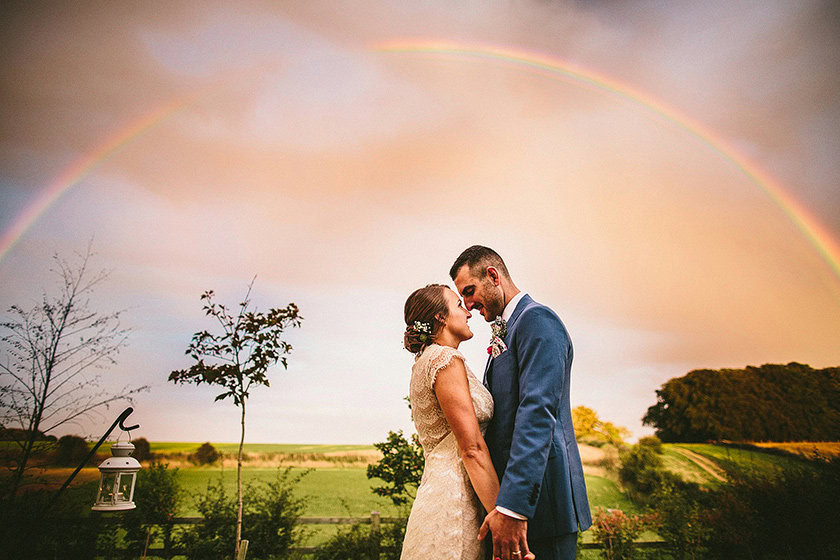 "We loved the look of Sam's photos so much that we flew him out to our wedding in the Philippines and he did not disappoint! Sam is an extremely talented photographer but also has a wonderful knack of putting you at ease on the day. We can not recommend Sam enough – he captured our day perfectly."
"Sam far exceeded our expectations: A supremely talented photographer, Sam got the balance just right to get great photos quickly and inobtrustively to relax a camera shy wedding party and get fantastic candid photos throughout the day – It was a real pleasure to spend the day with him!"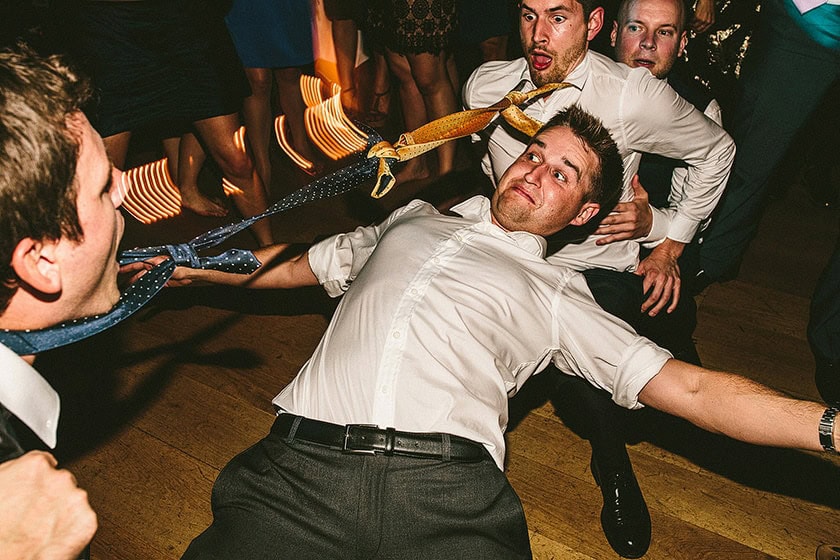 "Despite how many couples Sam deals with, he makes you feel like you're the only couple he cares about. And I actually believe wholeheartedly that he gives his all to each couple – everyone matters. He's also someone you can have a laugh with, he encourages you to take some time out from the mayhem of the wedding and just be alone (with him! but you really don't notice him snapping away!) and it's the little touches like that which i love. Sam requested a hotel room for the night before the wedding, which was kind of unconventional – ie. no other photographer had asked for that – but actually, it made me respect Sam and feel even more comfortable that we'd chosen him. The photos are arguably the most important physical leftover from the wedding, and he wants to be there fresh as a daisy FIRST thing in the morning, not stuck in traffic on a highway. And I love that he even thinks of things like this. That's the type of thing that makes him not just your wedding photographer, but a mate who actually cares about making your day the best it can be."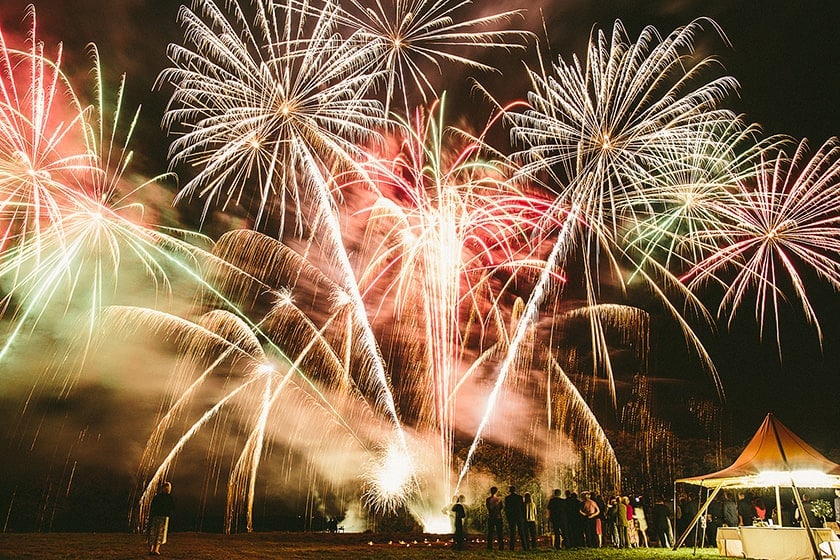 "We had a photo shoot with another photographer a couple of months prior to meeting Sam. However, we weren't happy with the outcome. Upon meeting Sam, however, we were immediately confident he'd deliver massively. His portfolio was exactly what we wanted. Action shots with genuine smiles, taking in some great colours. He was also a very down to earth guy who exuded confidence in his ability which put us at complete ease. Finally, he's just a really nice guy who we immediately warmed to. It was an easy decision from that point and it's a decision I couldn't be happier we made."